Octane OG and Qookies are all out, find them with retailers before they are gone!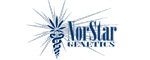 As you may know all of our NorStar Genetics Limited Release Menu strains are limited to 100 numbered packs for the year. We would like to announce that we have already sent out all 100 packs of two strains, Octane OG™(Fire OG x Frisco OG), and TGA Genetics collaboration Qookies™(Forum Girl Scout Cookies x Querkle), to our retailers and when they sell out that's it. Just  a friendly reminder that if you are looking at any of our limited release strains to get them before they are gone! Please contact any of our retailers (FIND SEEDS) and verify if they still have stock.

Trackback from your site.