Last packs of Jungle Scout (Girl Scout Cookies x Colombian Gold) are out to vendors!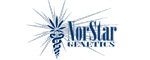 Another of the limited release menu is now down to the remaining packs left with retailers, we have sent out all 100 packs of the Jungle Scout and stocks will not be replenished until next year if at all… This is a very unique sativa combining the best sativa from the past with one of the most popular hybrid strains of today, this cross has far exceeded our expectations! The Colombian Gold heritage really shines and gives this cross an unmistakably sativa dominant structure and high. The combination with our Forum Girl Scout Cookies has really improves the density and enhances the crystal coverage so the buds are completely drenched with frost and resin. If you have been on the lookout for a new stellar sativa for your garden you should also check out the other strains on our 2016 Sativa Menu. The Sativa Selections are also limited to 100 packs for 2016 and includes many longer flowering extra exotic flavors for the discerning sativa connoisseur. Chelumbian(UK Cheese x Santa Marta Colombian Gold), Colombian Thunderfunk(ATF x Santa Marta Columbian Gold) and Zapotec (Highland Oaxacan Gold x Santa Marta Colombian Gold)  are all available on the limited menu and great additions for experienced gardeners.

Trackback from your site.